At Tampa Nails, we're proud to be known as the best nail salon in Tampa Bay. We offer our clients a clean environment, high-quality products, and the perfect pampering experience. Whether you're looking for a polished manicure, a basic waxing, or a trendy lash or eyebrow tint, you can turn to our services to help you look pretty and feel happy. There's no better place than Tampa Nails to dedicate a day to personal self-care, and our welcoming staff would love to be a part of it. Visit one of our four locations today, and let us pamper you the way you deserve!

The Story Behind Tampa Nails
In 2011, Tom Pham and his wife Leanne dreamed of opening their very own salon in their home in Tampa Bay, Florida. After years of hard work and saving, diligent site selection, and shared aspirations, they opened a small, but successful salon called "Shellak Nails" on South Dale Mabry Highway. After just a few short years, this small space with only three technicians quickly grew to eight loyal technicians that provided honest, personal care to every client — this quickly set them apart from their competitors. The Phams knew they had something special.
In May of 2014, they knew the business had outgrown its salon space and found a new home on Kennedy Boulevard to move "Shellak Nails". With the extra space, they were able to accommodate more clients and offer a wider variety of services. They also took this opportunity to update the salon's decor and furniture to create a more modern and inviting atmosphere. The new "Shellak Nails" became Tampa Bay's premier destination for nails, skincare, and waxing services.
In 2017, the Phams decided to take their business to the next level and rebrand as "Tampa Nails." The new name was inspired by their desire to expand Tampa Nails throughout the Tampa Bay area. Since then,the Phams have successfully grown Tampa Nails to thrive in four different locations!
The Phams' Tampa Nails is now widely known as the best nail salon in Tampa, thanks to its talented staff, high-quality services, and affordable prices. Whether you're looking for a basic manicure or a full set of acrylic nails, Tampa Nails can cater to your needs. In addition to nails, they also offer a variety of services for the hands, feet, and skin!
About Our Nail Services
At Tampa Nails, we're excited to offer a wide range of services to help our clients look and feel their best. We have something for everyone to pamper their hands, feet, and skin, and we offer our services at an affordable price. Our nail services include basic manicures, gel manicures, acrylic sets, nail art, and dipping powder sets. We also offer pedicure services, which can include everything from nail polishing to foot massages to callus removal. Finally, our skin services include waxing services ranging from a simple brow wax to a full Brazilian wax, brow and lash tinting, and rejuvenating facials. No matter what type of service you're interested in, you can trust Tampa Nails to provide you with the luxurious treatment you deserve!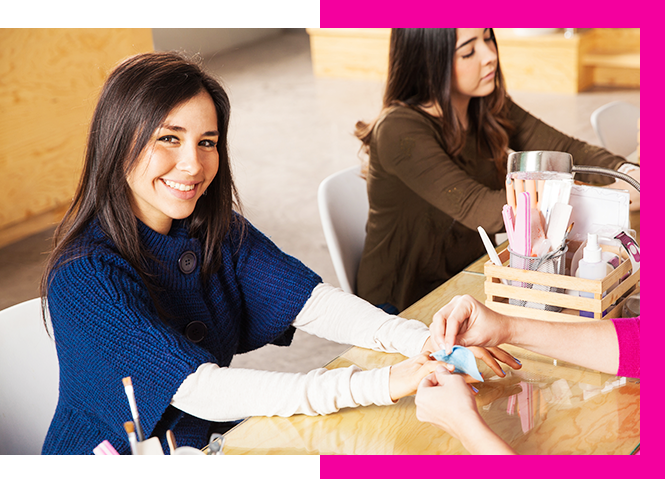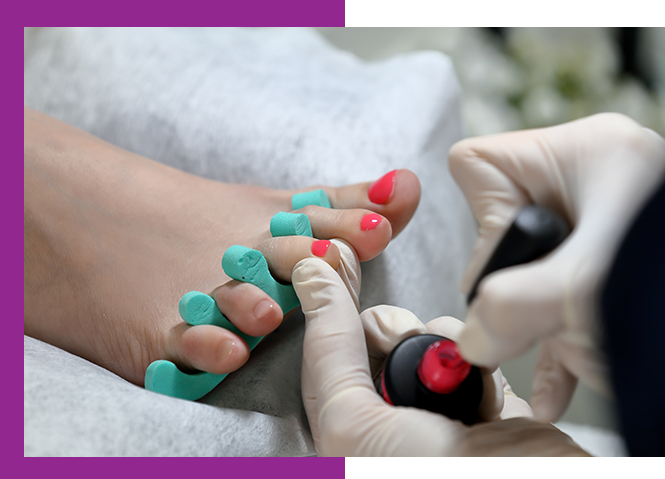 Four Nail Salon Locations to Visit
Since our opening in 2011, Tampa Nails has proudly expanded to four convenient locations throughout Tampa Bay, allowing us to serve even more clients in the area with the best nail salon experience possible! You can find us in Palma Ceia, Seminole Heights, West Shore, and Hyde Park. No matter which location you choose to visit, you can expect the same great service and friendly staff. Find the location nearest you and bring a friend, family member, or just yourself! You're sure to have a relaxing day full of high-quality pampering.
What Makes Us the Best Nail Salon?
Tampa Nails has a reputation as the best nail salon in all of Tampa Bay. But what makes us stand out as the best? It could be our friendly, welcoming staff that makes every effort to provide our clients with the best experience. Or, it might be our extensive range of luxurious services and high-quality products to choose from at an affordable price, which help our clients look and feel their best within a single appointment. It could even be our clean, comfortable, and organized environment that invites clients in for a memorable day of rejuvenation. Truthfully, we at Tampa Nails believe it's a combination of all these factors that make us the best. Visit us today to see for yourself!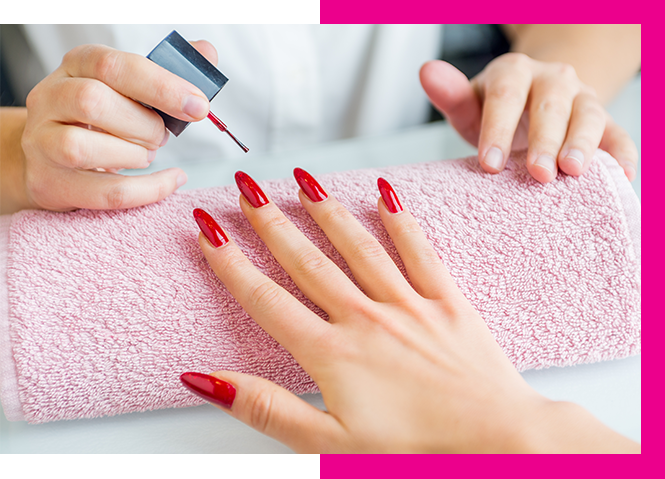 Visit Tampa Nails Today
Stop in today, and Tampa Nails will take care of the rest! No matter what type of beauty or nail services you're looking for, you can trust us to provide them for an experience unlike any other in Tampa Bay. Our staff is here to help you look pretty and feel happy, so visit us at the location nearest you to get the pampering you need to unwind. Relax, rejuvenate, and enjoy your Tampa Nails experience!