Whether you live in Tampa, FL or you're going to be visiting soon, if you want toenails that look absolutely amazing, then you're likely looking for a great nail salon. Finding the best pedicure services, especially when you're not very familiar with the area, can be challenging. There are so many salons to choose from, but Tampa Nails has been proven to consistently provide customers with the ultimate experience. Here is why Tampa Nails is so popular and why you should visit for your next manicure or pedicure:
Affordable prices
Nail services can sometimes be very expensive, depending on where you go, and with prices for food, clothing, and just about everything else on the market currently on a rapid upwards trend, it can make finding affordable services nearly impossible. Regardless of the type of pedicure you prefer, Tampa Nails prides itself on offering the most affordable prices you can find. It doesn't matter if you prefer a regular, gel, or acrylic pedicure, because you can expect to pay low prices for high-quality service.
Professional and top-notch service
Every woman wants to be pampered when she goes for professional pedicure services, and she also wants her pedicure to be done efficiently, beautifully, and professionally. You can expect this type of service and more by opting to go for services at Tampa Nails. Tampa Nail's technicians are friendly and extremely efficient. The technicians are quick, well-trained, but also very detailed, and you will completely enjoy your entire experience. The technicians make all their customers feel comfortable and at-home, and this is definitely a top reason why you and any other woman will love having their pedicures at Tampa Nails.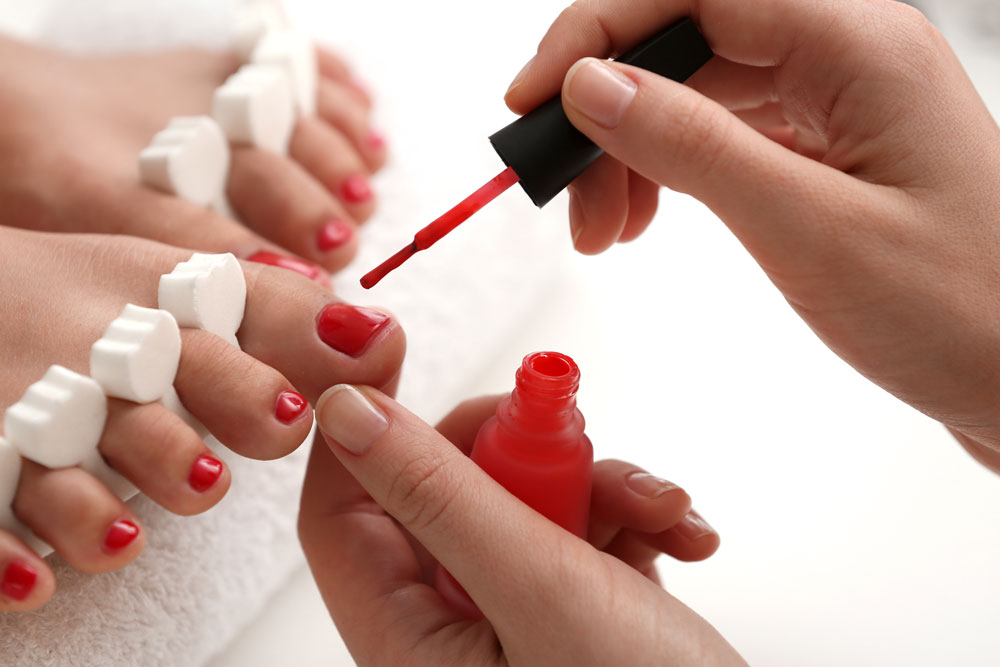 Various color & design choices available
Enjoy a wonderful experience by treating your hands to one of our many services.
Some nail salons offer limited color and design choices, which can be frustrating. Additionally, not all salons offer nail dip services. Dipped nails are the new rave, and for a very good reason, as there are many benefits of this type of pedicure in comparison to gel and acrylic. Dipped nails come in colors and designs that are significantly more vibrant than gel and acrylic. Dipped nail designs and colors are also absolutely breathtaking and dramatic, which makes it easy for a woman with this type of pedicure to feel like royalty.
Another benefit of dipped nails as opposed to other pedicure types is the fact that they don't require a UV lamp to cure, and they also last a lot longer than both gel and acrylic pedicures do. Fortunately, Tampa Nails not only offers a variety of colors and designs to choose from, even for women who opt for gel or acrylic nails, but they also offer the convenience and innovation of dipped nails. Whether you desire dipped glitter nails for a special occasion like a wedding or prom, or you simply want to look extra-pretty for a night out with your sweetheart, Tampa Nails will ensure that you walk out looking more gorgeous than you ever thought possible.
They Offer More Than Just Pedicures
You will definitely feel like royalty during your pedicure, as the technicians will perform a very relaxing massage on your feet and legs during your appointment. While massages are customarily included with pedicure services at almost all salons, Tampa Nails take their pedicures to the next level, as they want you to feel relaxed, gorgeous, and happy. Our technicians will take their time to give you the massage that you deserve. This popular nail salon also focuses on happiness and satisfaction, and they will go above and beyond to ensure that your expectations are exceeded.
Here at Tampa Nails, pedicures are just one of the services that we offer. We also offer manicures, waxing services, and eyebrow and eyelash tinting services. If you are looking to get your nails done, or you want to pamper yourself with multiple services, let us take care of you. Contact us or visit our website to schedule a service appointment with us.
FEET
Treat your feet to one of our many pedicure services
Pedicures
Express Pedicure
Regular Callus Pedicure
Cucumber Pedicure
Orange Pedicure
Aloe Vera Pedicure
Herbal Pedicure
Volcano Pedicure
FEET
Treat your feet to one of our many pedicure services
Pedicures
Express Pedicure
Regular Callus Pedicure
Cucumber Pedicure
Orange Pedicure
Aloe Vera Pedicure
Herbal Pedicure
Volcano Pedicure
SKIN & MORE
Prepare yourself with on of our skin treatments or other services.
Waxing
Wax Brows
Wax Lips
Wax Face
Wax Body
More
Pedicure for Children (under 8)
Polish Change for Children (under 8)
Acrylic Removal
Polish Change on Fingers
Polish Change on Toes
French
Buff N' Shine
Nails Trim
Paraffin
Hot Stone for 10 Minutes
Massage for 10 Minutes
Nail Extension Fix
Extra Length for Nail Extensions
Specialty Shapes for Nail Extension
Matte Top Coat
Gel Coat